Our knowledge of the expectations of Vietnamese consumers on food supplements and cosmetics has prompted us to be involved in developing quality products.
For this we have created the brand CLARTÉ Naturelle (meaning:
natural clarity) : a trusted and totally transparent brand.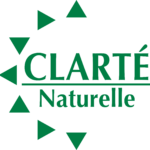 CLARTÉ Naturelle is specialized in Organic and Natural Cosmetics & Food Supplements.
Indeed, the Vietnamese market is generally affected by counterfeit products and products whose quality and traceability are not clear.
We are committed to providing Vietnamese consumers with the most transparent brand of food supplements and cosmetics.
---
Organic & Natural Cosmetics
---
We fully respect the  COSMetic Organic Standard (COSMOS).
Our cosmetics are certified  by ECOCERT :
---
Food supplements
---
We fully respect the REGULATION (EU) No 1169/2011 OF THE EUROPEAN PARLIAMENT AND OF THE COUNCIL for the assurance of a high level of consumer protection in relation to food information.
Indeed, the provision of food information shall pursue a high level of protection of consumers' health and interests by providing a basis for final consumers to make informed choices and to make safe use of food, with particular regard to health, economic, environmental, social and ethical considerations.